My Blog
Posts for: October, 2017
By Midland Dental
October 27, 2017
Visiting the dentist for cleanings, checkups and needed dental work is one of the pillars of dental health, along with daily hygiene and a nutritious diet. But an estimated 50% of people have some form of anxiety about dental visits — and around 15% actually avoid care because of it.
If you feel nervous about dental visits, there are ways to reduce your anxiety. First and foremost is to find a compassionate provider you trust and feel comfortable around, who listens non-judgmentally to your concerns.
But that's only the beginning: depending on your degree of anxiety, you could require more help to relax through sedation medication. The drugs and methods used can induce various degrees of consciousness ranging from mild relaxation to more sleep-like states.
The most basic is oral sedation. Typically, this involves taking the medication by mouth about an hour before an appointment. You can take it by itself to increase relaxation or along with other forms of sedation (like inhaling nitrous oxide gas) or local anesthesia.
Beyond inhalation, a higher level of sedation involves injecting the medication into the blood stream through an intravenous (IV) drip. This induces a deeper "semi-awake" level of consciousness, but differs from general anesthesia, which places a patient into unconsciousness to block pain during a major procedure. With IV sedation you may still be able to respond to verbal commands or touch; and although you're monitored for vital signs you won't need medical assistance to maintain breathing and heart function.
With today's advanced sedation drugs and methods, we can control dosages to achieve just the right level of sedation, as well as reduce the amount of time the drug may affect you afterward in recovery. Many drugs also have an amnesiac effect so that you'll remember little if any about the procedure afterward.
Whether by mouth, inhalation or with an IV, sedation therapy can make a difference no matter what your level of anxiety. And if your dental visits continue to be comfortable and pleasant ones, you're more likely to receive the care you need to keep your teeth and gums healthy.
If you would like more information on sedation methods during dental care, please contact us or schedule an appointment for a consultation. You can also learn more about this topic by reading the Dear Doctor magazine article "IV Sedation in Dentistry."
By Midland Dental
October 12, 2017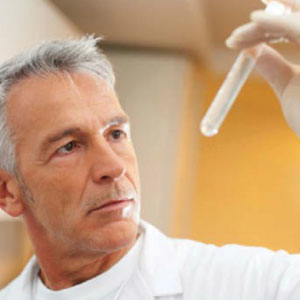 Saliva probably doesn't rate high on your amazement meter. You're more likely to notice its absence and the dry irritation that results.
But you might be more impressed with this unsung bodily fluid if you knew all the things it does. It's definitely a multi-tasker, performing a number of jobs (including aiding in digestion) that not only keep your oral health on track, but your general well-being too. And there are even new testing methods where saliva may even tell us when you're not doing so well.
Here are 3 more tasks your saliva is doing for your mouth right now that truly makes it amazing.
Cleansing. Your teeth's chewing action shreds food so it's easier to digest. But that also leaves behind tiny particles in your mouth. Bacteria feast on these particles (especially carbohydrates like sugar) and produce acid as a byproduct, which can increase your risk of tooth decay. Saliva serves as a kind of "rinse cycle" for your mouth, helping to wash a good bit of these errant particles down your throat and away from hungry bacteria.
Defense. Speaking of bacteria, your mouth is home to millions of them. While most are harmless or even beneficial, a fraction can harm your teeth and gums. Saliva is your first line of defense, emitting an antibody known as Immunoglobulin A that targets these bacteria. Saliva also produces an antibacterial substance called lyzozyme that prevents bacteria from growing.
Enamel Protection. Although it's the strongest substance in the body, your teeth's enamel can't withstand the effects of mouth acid, the by-product of bacterial feeding and growth. Acid levels naturally rise after eating; but even this sudden rise can begin the process of demineralization where minerals in enamel dissolve. Saliva saves the day by first neutralizing the acid and restoring the mouth's normal pH in about thirty minutes to an hour. It also helps restore minerals in enamel, a process called remineralization. It's all in a day's work for this remarkable fluid.
If you would like more information on the importance of saliva to oral health, please contact us or schedule an appointment for a consultation. You can also learn more about this topic by reading the Dear Doctor magazine article "Saliva: How it is used to Diagnose Disease."